HI AND WELCOME TO THE HOME OF TEAM SWEDEN
Here you can ask for membership in the forum and get some good help in games that we play.
We started as a team in Trackmania 2008 and have members from the whole Sweden. While playing games we talk to eachother on skype, it gets a solid friendship and lots of laughing. Every summer we met somewhere in Sweden in real life. Right now there are members between the age of 12 and 50 years old.
TRACKMANIA 2 CANYON
Äntligen är Canyon här. Grafiken i spelet är bättre än vad jag trodde. Sättet att bygga banor på är stort sett detsamma, men med lite mer byggdelar. Man kan tex bygga vägar längs bergsväggar bla. Körstilen är helt annorlunda gämnfört med United/Forever. Det är mer drift genom kurvorna nu.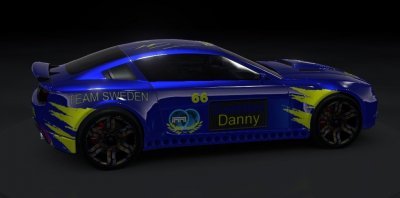 TRACKMANIA UNITED